Before heading back to The States, we went on a trip to
Australia
. We left the day after school was out, stayed in Melbourne for a week, headed back to China for one night just to grab our luggage and headed to The States the next day.
I knew it was crazy when I booked our flights, but it was the way it needed to happen if it was going to happen and I was up for the adventure!
3 CONTINENTS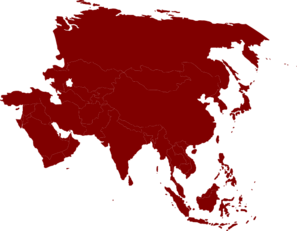 Australia Asia


North America
Australia

China

Korea

United States of America



Melbourne International Airport (MLB)




Guangzhou Baiyun International Airport (CAN)






Shenyang Taoxian International Airport (SHE)

Seoul Incheon International Airport (ICN)




Los Angeles International Airport (LAX)



Albuquerque International Airport (ABQ)

5 TIME ZONES
AEST – Australian Eastern Standard Time
KST – Korea Standard Time
PDT-Pacific Daylight Time-Los Angeles
MDT – Mountain Daylight Time-Albuquerque

SUMMER
(In China)



APPROXIMATELY 60 HOURS
After calculating the difference in time zones and converting military time to standard time, my brain hurts!
We left Australia at 10:30 p.m. Friday night and landed in Albuquerque at 6:30 p.m. Sunday night. 3 continents, 2 days...you do the math. :)
Our Itineraries
It was exhausting, crazy, emotional, nuts, adventurous... a whirlwind... but so WORTH IT. I'd do it all over again!

My sister, Sarah surprised us with this "Welcome Home" banner along with
some of our favorite goodies that weren't available in China.



IT'S GOOD TO BE HOME!